Gordon Earl Moore (San Francisco 3 de enero de 1929 -) es cofundador de Intel y autor de la Ley de Moore (publicada en un artículo del 19 de abril de 1965 en la revista Electronics).
Nacido en San Francisco, California el 3 de enero de 1929. Recibió un certificado de bachiller de ciencias en química por la Universidad de California en Berkeley en 1950 y un Ph.D en química y física en el Instituto de Tecnología de California (Caltech) en 1954.
Fundó Intel en julio de 1968 junto a Robert Noyce, trabajando como Vicepresidente ejecutivo hasta 1975 cuando se convirtió en presidente y ejecutivo en jefe. En abril de 1979, el Dr. Moore se convirtió en miembro de la junta directiva además de ejecutivo en jefe, manteniendo ambas posiciones hasta abril de 1987, cuando dejó el puesto de ejecutivo en jefe. Actualmente colabora como miembro emérito de la junta directiva.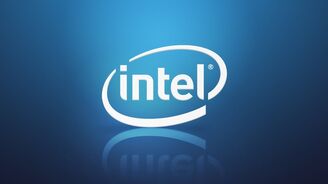 En el 2003 , fue elegido como miembro de la American Association for the Advancement of Science ("asociación americana para el avance de la ciencia").
La ley que formuló precisaba que cada 18 meses, la potencia de los ordenadores se duplicaría. Este desarrollo de las capacidades de los ordenadores, ha llevado a los informáticos y, sobre todo, a los investigadores y trabajadores que emplean herramientas informáticas en sus tareas, a tener que rediseñar sus dinámicas de trabajo. En el campo de la Información y Documentación (por ejemplo), la capacidad de almacenamiento, memoria y recuperación de datos, ha llevado a los programadores e informatólogos a tener en cuenta esta ley en la actualización de sus bases de datos, repositorios de información o catálogos automatizados.